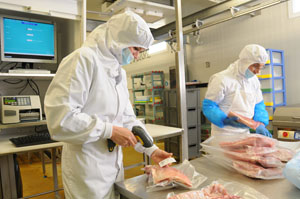 Traceability
It goes without saying that few suppliers can meet our demands.

The relationships that we have developed over the years with our producers enable us to guarantee to our clients not only the extreme quality of our meats but also their history and their traceability.

This is in place throughout the entire cutting chain right down to the humblest cuts of meat.