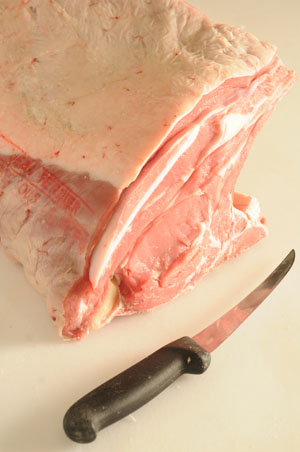 Red Label suckling veal
Also referred to as veal raised alongside its mother, suckling veal is raised in a traditional fashion meeting very strict conditions. Mother-raised veal can only be fed its mother's milk, allowing the animal to grow in a serene, harmonious and above all natural environment.

Four breeds are particularly appreciated by the house of Denaux, the Limousine, the blonde d'Aquitaine, the Bazadaise and the Gasconne. They have a good amount of meat, a very fine grain and excellent distribution of fat in the muscles –marbled-which gives it an unparalleled savour and juiciness.

Even to sell suckling veal the house of Denaux has to be registered with official organisations, a system which engenders regular inspections. This meticulous monitoring, which begins at the animal's birth and continues until the transportation of its carcass, enables Jean Denaux to certify the quality of his suckling veal to leading restaurants.