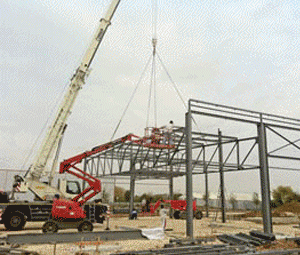 A Company in Progress
Denaux is expanding.
To handle its continuing development, a new production site was built. This new unit for cutting meats integrates the highest level of hygiene standards as well as energy saving methods.

Our new production unit integrates processes that are unique in France in the meat sector: administrative and commons rooms built according to low energy standards, the use of refrigerants in a continuous loop which notably enables the production of hot water, the integration of settings using a moderate amount of energy...

This area enables the product to evolve in optimum conditions, notably in terms of ageing. These premises also benefited from the support of Oseo (a French structure providing support to companies) for the major innovations.